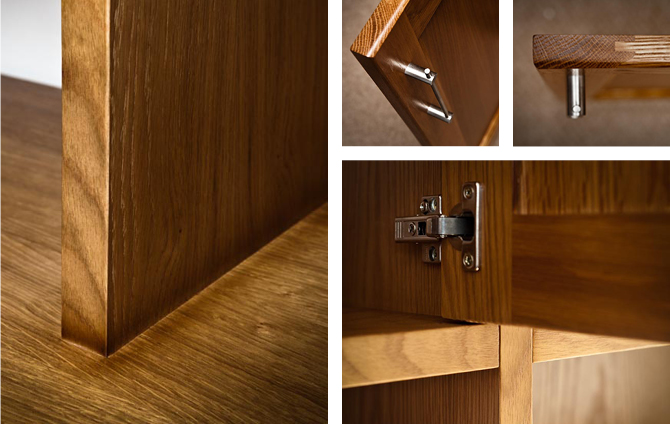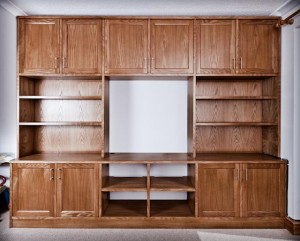 A bespoke media and storage unit, constructed in a combination of solid oak and oak veneers.
The unit was colour finished to match the customer's existing furniture. An open section to the centre of the unit houses a 42" television with equipment storage below. Open shelving for DVD and book storage create a versatile space. Storage cupboards to the base and top of the unit are constructed with solid oak-framed panelled doors and all contain adjustable shelves.
The unit measures approximately 2.75m wide x 2.5m high.